HMRC Cleaners' Hours are Reinstated due to Maria Eagle's Intervention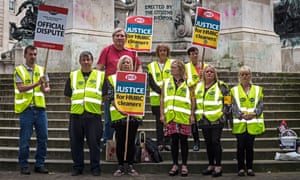 I am pleased to report that following my intervention and the threat of industrial action from the PCS union, ISS have reinstated the hours of cleaners at the HMRC's offices in Liverpool, pending further negotiations.
ISS claimed it could not afford to pay the cleaners the National Living Wage and so cut their hours to keep their pay constant, whilst expecting them to do the same amount of work. Reducing cleaners' hours to 28 a week also meant those in receipt of tax creditslost the entitlement, which requires working a minimum of 30 hours a week. I am calling for HMRC to expedite the restoration of tax credits to those affected.
I took this issue up with the Prime Minister, Theresa May, asking why the government cannot make sure people who clean its own offices benefit from its own policy to raise pay for those on low wages, particularly following her remarks on taking office that she wanted 'a country that works not for a privileged few, but for every one of us'.
The Prime Minister did not see fit to answer my letter directly, but I welcome the fact that the minister responsible, Margot James MP, wrote back undertaking to ask ISS to account for these changes, which seems to have helped achieve the desired effect.
I hope ISS will also abandon their plans to expect cleaners to do the work of people on leave without receiving overtime, given last year ISS doubled its profits to £250million and increased its dividend to shareholders by 51%. In the circumstances ISS' reluctance to increase its workers pay is woeful